Connie Britton on the Friday Night Lights Scene That Best Represents High School
It involved counseling Landry.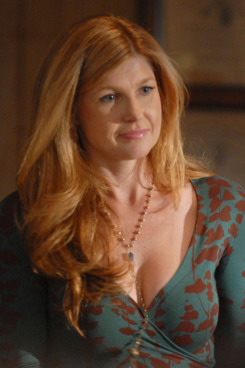 Last week Friday Night Lights pulled out a narrow victory in the championship round of Vulture's High-School-TV Showdown, beating My So-Called Life to earn the title of Best High-School Show Ever. Since no big win is complete without a rushed post-game interview, we caught up with Mrs. Coach herself, Connie Britton, last night at the Worldwide Orphans 11th Annual Gala in New York City.
"Ohhhh! Nice!!" she responded upon learning that FNL was named the best high-school show. "As well it should!" We then asked if a particular moment from the series stuck out as being especially representative of high school.
"Certainly I could choose so many of the football scenes, because I think so many of those on the football field where so many lessons were learned and stories were created," she said. "But then again, there was a scene where my character as a counselor was talking to Landry. I can't even remember the whole point of it, but I was basically telling him to be his best self, and that he could do things that he wasn't sure he could do. To me, that was a very quintessential moment of coming-of-age."