Game of Thrones Actor Instagrams Coffee — Oh, Wait, Is That a Page From a Script?!
Elie Haddad is playing a Dothraki warrior on <em>Game of Thrones</em> next year.
French actor Elie Haddad is playing a Dothraki warrior on Game of Thrones next season, and last week he decided to get some quality script time in at a coffee shop. To mark the occasion, he posted a photo to his Instagram page (which, unrelated, is full of some really beautiful shots; nice work, dude) — without realizing that obsessive GOT fans would of course blow the whole image up and try to decipher it for any clues about the upcoming season.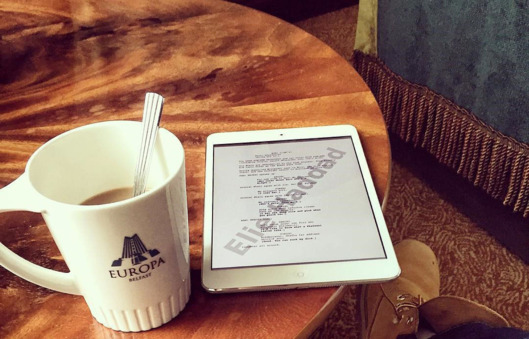 Haddad's since deleted the shot, but the eagle-eyed commenters at Watchers on the Wall were able to spot a few of the lines, which make it seem like Daenerys will be at the mercy of the Dothraki at some point next year:
"I like her."

"She's paler than milk."

"I bet she gets nice and pink when you pinch her."

"I'd like to know what a Khaleesi tastes like."

"Good. You can suck my dick."
Yep, that's Game of Thrones dialogue, all right!