Remember When Guillermo del Toro and Neil Gaiman Almost Made the Doctor Strange Movie?
Gaiman revealed on Twitter that the studio wasn't interested.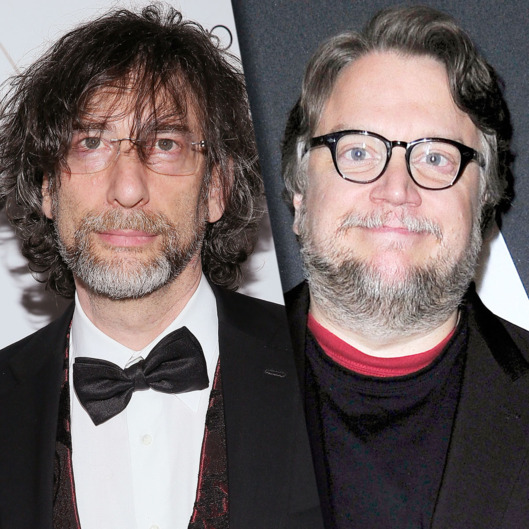 Next fall, the brilliant cast of Benedict Cumberbatch, Tilda Swinton, and Chiwetel Ejiofor will come together in the film version of Marvel's Doctor Strange. In our reality, that movie's being directed by Scott Derrickson (Sinister) with a screenplay by Jon Spaihts (Passengers), but in one mystical alternate universe, those roles were filled by Guillermo del Toro and Neil Gaiman, respectively, in a film version of Doctor Strange that came out around five years ago. (Alternate-universe Rotten Tomatoes gave it a ∞ on the TomatoMeter.) Gaiman first revealed the idea of teaming up with del Toro during an interview with Premiere in 2008, but in our version of reality, the project never went much beyond the discussion stage. Now we know where and why the timelines split: On Black Friday, Gaiman revealed on Twitter that in our world, Marvel simply wasn't interested in his and del Toro's vision for a Doctor Strange film. In the alternate universe, though, Marvel loved Gaiman and del Toro's pitch, and their movie went on to make $600 billion worldwide, winning Robert Pattinson a Golden Globe, an Oscar, and a BAFTA for his sensitive portrayal of Strange. The version of you that lives in Earth-982 loved it!