Amazon Is Pulling Its High Castle Nazi Ads From NYC Subways; Pretty Much Everyone Is Okay With This
This week on <em>Well, That Was a Bad Idea </em>...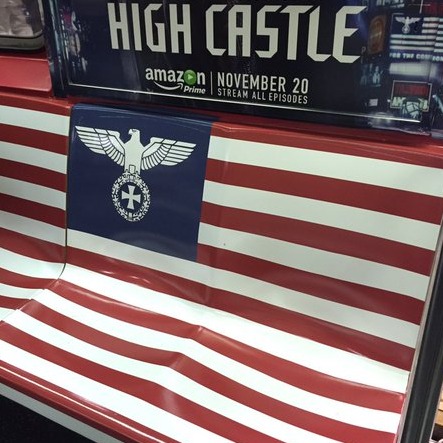 Amazon Studios is pulling ads for its new drama, The Man in the High Castle, from New York City subways. The seats on some of the cars were wrapped in symbols from Nazi Germany, forcing passengers to ask themselves the age-old question, "Would I rather sit on this Nazi insignia or stare at it?" Thanks to Amazon, now you don't have to choose. You can do neither! Thanks for fixing your (let's be honest, kind of obvious) mistake.