Joel Hodgson Is Kickstarting the Return of MST3K
Hopefully they'll finally address how he eats and breathes.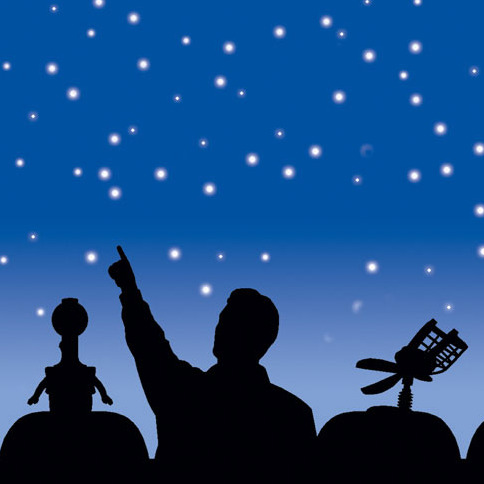 Joel Hodgson, creator of Mystery Science Theater 3000 and its finest host (come at me, Mike fans!), launched a Kickstarter today to resurrect the beloved cult show. Having started on Minneapolis's local cable-access channel KTMA, MST3K was finally canceled in 1999 after a 12-year run that included stints on Comedy Central and Syfy. The campaign is asking for $2 million to create three new full-length episodes, with an ultimate goal of $5.5 million to shoot 12. Presumably, those numbers also include extensive structural repairs to the Satellite of Love, because I cannot imagine it's in good shape after all this time.