Julian Fellowes Really Wants the Downton Abbey Movie to Happen
Six seasons and a movie!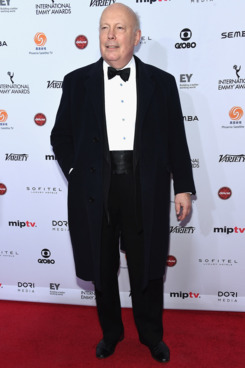 Downton Abbey aired its final episode in the U.K. earlier this month (the final season premieres in the U.S. on January 3), but creator Julian Fellowes is unabashed about his desire to keep the Crawleys going as a film. "I truly hope there will be a film of Downton. I mean, that's what I really want," Fellowes told Vulture at the International Emmy Awards, where he received a Founders Award Monday night. Fellowes said that there is still "a ways to go" in terms of green-lighting the production, so he's currently just focused on writing the script. "So much of this depends on the script. For me, it's the real key here," he said. "This holds a great deal of interest for me, because I still have more to say with Downton. I see this transitioning to film quite well, and I certainly am the person to tell this story."