Cosplaying at Force Awakens Screenings Just Got a Little Bit Harder
Two of the nation's largest theater chains have banned masks and weapons from <em>Force Awakens</em> screenings.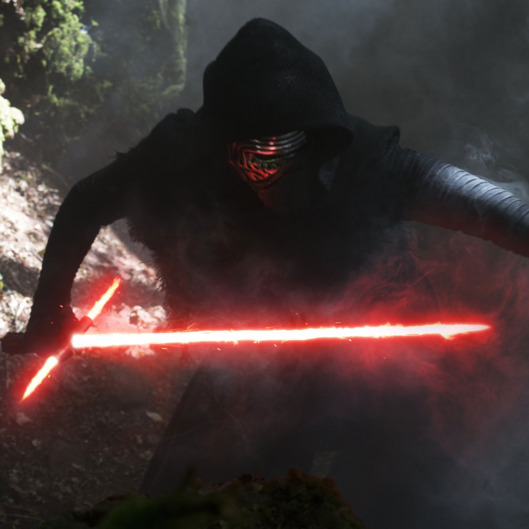 In the hopes of avoiding another Aurora tragedy, two of the nation's largest theater chains have issued restrictions on the costumes fans will be allowed to wear to screenings of Star Wars: The Force Awakens. THR reports that both AMC and Cinemark have banned masks from all showings of the film, which will likely put a dent in the number of Darth Vaders, Chewbaccas, and Kylo Rens in attendance. (As well as dashing the hopes of any poor souls who had hoped to go as Jar Jar Binks.) And though an ancient weapon like a lightsaber is no match for a good blaster at your side, the chains aren't being too careful: Cinemark has banned both types of weapons, while AMC will let you bring lightsabers as long as they're turned off during the show. These rules may seem strict, but on the plus side, they will do nothing at all to prevent you from dressing up as Lobot. Go Lobot!