Mark Hamill and John Boyega Join Campaign to Let Terminally Ill Fan See Force Awakens Early
Both showed their support for the #ForceForDaniel campaign.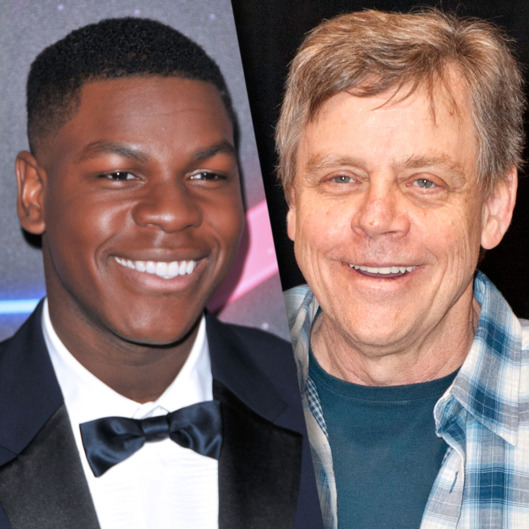 Mark Hamill and John Boyega have joined the cause of a terminally ill fan who is hoping to see The Force Awakens before he dies. THR reports that both Star Wars stars lent their digital support for the #ForceForDaniel campaign, which lobbies for an early screening for Texas's Daniel Fleetwood. The 32-year-old fan was diagnosed with spindle-cell sarcoma two years ago and fears he may not be able to last until the film's December release. Fleetwood told local news station KPRC, "With everything I've got, I love Star Wars," and his GoFundMe page is filled with images of him posing with Star Wars memorabilia. Both Hamill and Boyega retweeted a call to grant Fleetwood an early screening, while Peter Mayhew also showed support for the campaign. There is precedent for an early screening, as two years ago, J.J. Abrams granted an early showing of Star Trek Into Darkness to one terminally ill fan.