Hello, Was It an Adele and Lionel Richie Duet You Were Looking For?
Landlines and flip phones, oh my.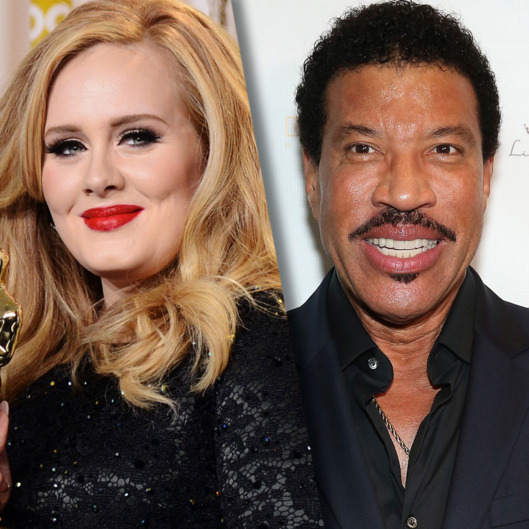 The middle portion of the Lionel Richie and Adele Venn diagram (a large one, we imagine) is about to have its dreams come true: Lionel and Adele are working on a duet. "We are going to be doing something together — that's already almost in the works ..." Richie told Billboard. Lionel isn't mad that Adele also called her song "Hello," just like his '80s hit. Nor is he mad about that internet mashup that combined the two songs. "If you say Adele and you say Lionel or Lionel and Adele ... that's the best pairing you could have!" Richie said. Lionel and Adele, like PB&J. LR&A. Yes, it was you guys we were looking for.