UnREAL Is Casting a Black Suitor Before The Bachelor Could
He's going to be a "Cam Newton–type" quarterback.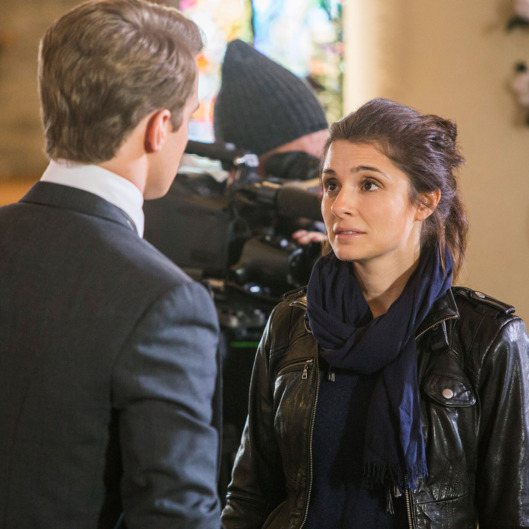 Though it set out to send up all of The Bachelor's taboos in its first season, UnREAL barely got to one of the biggest: race. Everlasting, the series' imitation Bachelor, did host two black contestants, whom the in-show producers pushed to play up stereotypical personae for the camera (one did; the other didn't — per Bachelor tradition, neither won), but the show's creators have spoken about wanting to address race more thoroughly. And so, in its second season, its seems that the show is tackling (you'll get this pun in a second) the subject head-on. TVLine has obtained the character for some of the show's new introductions, among them a new suitor: "Darius Hill is in his mid-20s and plays quarterback for the Dallas Cowboys," TVLine writes. "He's a Cam Newton–type who's sweet, slightly sheltered, athletic (obviously) and a huge crowd-pleaser with both America and the ladies." There's also more racial diversity among the contestants, including a  "football-obsessed" white girl, a black southern debutante, an athletic black girl who balks when the producers ask her to play the "Angry Black Woman," and a "rather trashy" white girl who "shows up to the Everlasting house in a Confederate flag bikini." Say what you will; UnREAL never did go in for subtlety.