Cosby Countersues 7 Accusers; Says Sexual-Assault Allegations Defamed Him
He calls their accusations of sexual assault defamatory.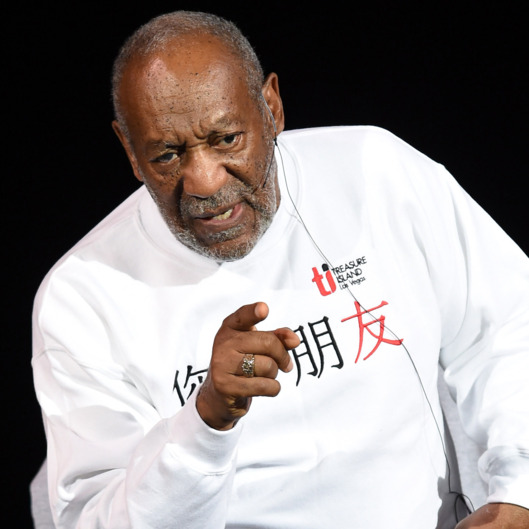 The ongoing defamation lawsuits against Bill Cosby have just become even more complicated, as the Wrap reports that Cosby himself is now countersuing seven of his accusers for making "malicious, opportunistic, and false and defamatory accusations of sexual misconduct against him." In a statement, Cosby's attorney Monique Pressley said that the women — Barbara Bowman, Tamara Green, Angela Leslie, Louisa Moritz, Therese Serignese, Joan Tarshis, and Linda Traitz — repeatedly lied about being abused by Cosby as part of "an effort to cause damage to Mr. Cosby's reputation and to extract financial gains" from him. All seven women are currently suing Cosby, saying the comedian defamed them by letting his former lawyer say they were lying about being assaulted. In a response to the Wrap, their lawyer Joseph Cammarata called the countersuit "retaliatory." "You have a chorus of other women who have come out and made allegations against Mr. Cosby of sexual assault and abuse," he said, "and yet he's only seen fit to bring a claim against seven of the ladies."