Emma Stone and Ryan Gosling Star in Musical La La Land, Will Likely Be Adorable
Crazy, Stupid<em> La La Land</em>.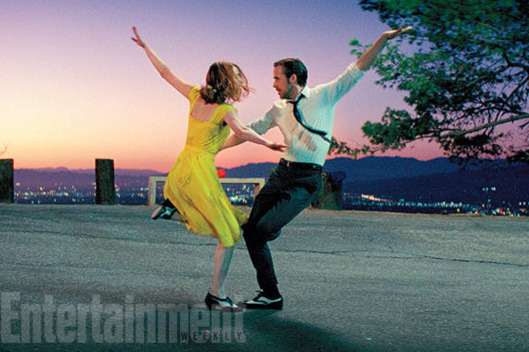 Emma Stone and Ryan Gosling are no strangers to ... each other. Or to cute dance scenes. They're starring in the new musical La La Land, written and directed by Whiplash's Damien Chazelle, their third feature together after Crazy, Stupid Love and Gangster Squad. In La La Land, a musician (played by Gosling) and a struggling actress (Stone) express their blossoming love for each other via a Fred Astaire/Ginger Rogers–inspired waltz, EW reports. Comparing it to Whiplash, Chazelle says, "The two movies couldn't be more tonally different," he insists. "But they're both about reconciling your dreams with the need to be human. La La Land is just much less angry about it." Seeing Stone and Gosling in love and dancing will definitely help to reconcile your dreams of seeing Stone and Gosling in love and dancing. The film arrives in theaters on July 15.