Here's a First Look at the Punisher and Elektra From Daredevil Season Two
More sex! More guns!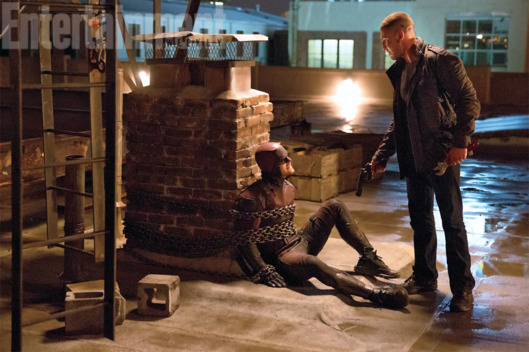 There isn't a confirmed release date for the second season of Netflix's Daredevil (star Charlie Cox said we'd likely see it around next spring), but EW has the first looks at the two characters joining the show: the Punisher, played by The Walking Dead's Jon Bernthal, and Elektra, played by Elodie Yung. Twist! Frank Castle, a.k.a. the Punisher, maybe has blond hair! Or just a buzz cut that gives him a blond halo effect when he stands in the light. (We will keep you apprised of this very important matter.) Meanwhile, EW also reports that the second season is going to kick off with action from the jump between Charlie Cox's Murdock and Castle. "We hit the ground running and then we ran as fast as we fucking could," said co-showrunner Doug Petrie. They'll also get down to more romancing, as Murdock gets closer to his colleague Karen (Deborah Ann Woll) and Elektra also shows up as his id figure.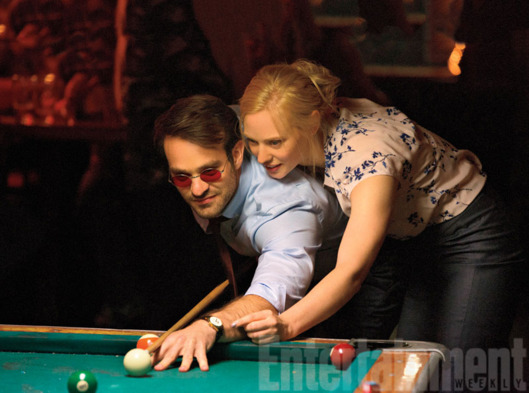 And here's a first look at Elodie Yung as Elektra: