Lily Tomlin Got a Golden Globe Nomination and Earned Grace and Frankie a Third Season
Season two hasn't even aired yet, but we're definitely getting a third.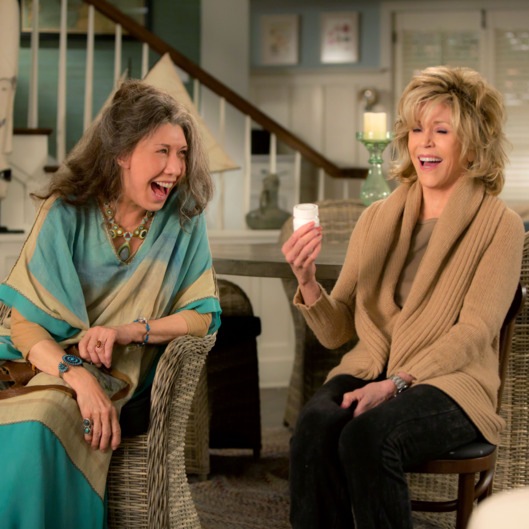 This morning, Lily Tomlin earned a Golden Globe nomination for Best Actress in a Television Series, Musical, or Comedy for her work on Netflix's Grace and Frankie. Netflix probably appreciates that very much, because if there's anything they love more than talking about their high ratings they'll never show anyone, it's awards! As a gift, Tomlin and her co-star Jane Fonda are being presented with another season of the best-friends comedy. Though the show's second season doesn't debut until 2016, THR reports that Netflix today green-lit a third season, which will consist of 13 episodes and air in 2017. Who knows how many other Netflix shows it will be competing with by then?