Guns N' Roses, LCD Soundsystem Confirmed to Reunite at Coachella 2016
GnR is confirmed to headline the festival.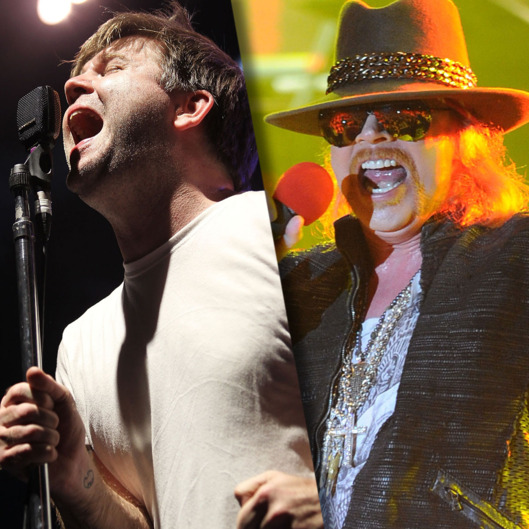 It's happening: The New York Times has finally confirmed that Guns N' Roses — or at least some version of them featuring Axl Rose and Slash — and LCD Soundsystem will both reunite at Coachella next year. Rumors that Axl and Slash have reconciled and that a reunion tour is imminent have been flying for about a week, and now the Times says Axl will announce the news on Kimmel next week. Axl and Slash have not played together since their falling out in the early '90s, but are now expected to headline the festival that specializes in nostalgia. LCD Soundsystem, who've previously denied a reunion, are also set to get back together (despite that farewell-tour hype), but it's unclear whether they'll headline. James Murphy and co. famously documented what was supposedly their "final" show back in 2011, but they reignited reunion rumors last week with a new Christmas song. Coachella will reportedly announce its lineup early next week.