Mystery Science Theater 3000 Breaks Veronica Mars's Crowdfunding Record and Will Have 14 New Episodes
Series progenitor Joel Hodgson promised 2 extra episodes on top of the original 12, including a holiday special.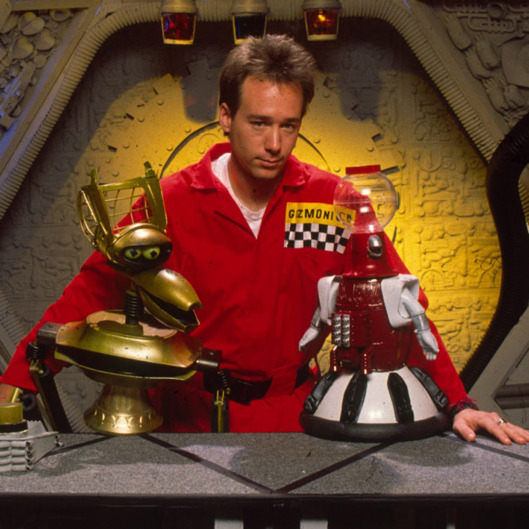 Holy Crow, the Kickstarter campaign for the Mystery Science Theater 3000 revival just blasted away Veronica Mars and set a new record with $5.9 million raised, plus an additional $300,000 from online merchandise sales. National treasure and MST3K progenitor Joel Hodgson has promised fans 2 more episodes on top of the 12 originally planned, including a holiday special. Hodgson orchestrated a live online telethon at Meltdown Comics in Los Angeles, which included appearances by Patton Oswalt and Felicia Day, both of whom will appear on the new season. Pretty much everyone on planet Earth is psyched for the new episodes — celebrities ranging from Jerry Seinfeld to Joel McHale and Mark Hamil will have cameos, while ace comedic writers Dan Harmon (Community), Justin Roiland (Rick & Morty), Rob Schrab (The Lego Movie Sequel), Nell Scovell (The Muppet Show), Ernie Cline (Ready Player One), Pat Rothfuss (The Name of Wind), and Robert Lopez (Book of Mormon) will lend their proverbial pens to the show. Also, Adam Savage of Mythbusters will be working on the special effects, which means stuff is gonna blow up real good.