Music Personality Nardwuar Has Suffered a Stroke, Is Recovering in Vancouver
The news was announced via Twitter on Wednesday.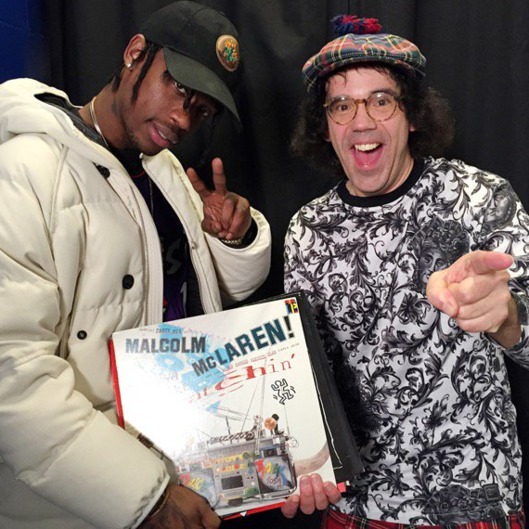 Nardwuar, the popular Canadian music personality known for his very specific, trivia-and-gift-laden interviews, suffered a stroke Saturday night, according to his Twitter. The attack happened at a Mint Records holiday party in Vancouver, and a picture uploaded to Nardwuar's social accounts showed he was picked up as a "sick person," with an "altered level of consciousness." Responders took him to Vancouver General Hospital, where he's reportedly recovering. Other details have yet to be released. (The Human Serviette, as he's known by fans, was previously hospitalized in 1999, his website notes, after enduring a burst blood vessel and brain hemorrhage.) Nardwuar, whose most recent interview with Halsey went live Wednesday, is accepting well wishes here.