Quentin Tarantino Accused of Stealing the Plot of Django Unchained in Copyright Lawsuit
The plaintiffs are asking for damages in the "hundreds of millions."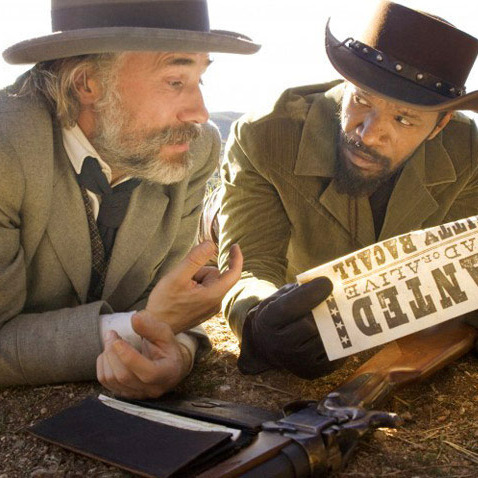 The ever-litigious Quentin Tarantino (remember the exotic-birds incident?) has found himself on the other end of a legal battle. In a suit filed December 24 targeting Tarantino, the Weinstein Company, and Columbia Pictures, Oscar Colvin, Jr. and his son Torrance J. Colvin claim that the Hateful Eight director infringed on the copyright of their screenplay, titled Freedom, in making his 2012 film Django Unchained. Variety reports that the suit cites alleged similarities between the script, about an escaped slave who tries to buy his family's freedom, and the plot of Tarantino's film, also about an escaped slave, but which the director has said is a tribute to Sergio Corbucci's 1966 Django (among other sources, including his idea for an essay on Birth of a Nation). "The truth is that there are far more similarities between Freedom and Django Unchained than between Django and Django Unchained," the suit claims, also noting that the Freedom screenplay was registered with the Writers Guild of America in 2004 and taken to several talent agencies.
The Colvins argue that Django Unchained mimics the plot of their script specifically in the decision to pair up Django (Jamie Foxx) with a white ally (Christoph Waltz). "Returning to the hellish realm of the South to purchase the freedom of his loved one(s) with the assistance of a Caucasian in the South is the uniquely original beat that links Django Unchained to Freedom," the suit alleges. Django Unchained was one of Tarantino's most successful films at the box office, with a worldwide box office of more than $425 million. The Colvins are asking for damages in the "hundreds of millions."