Have You Ever Met J.J. Abrams? You Probably Could've Been in Star Wars: The Force Awakens
The list of people who have cameos in <em>The Force Awakens </em>is long and illustrious.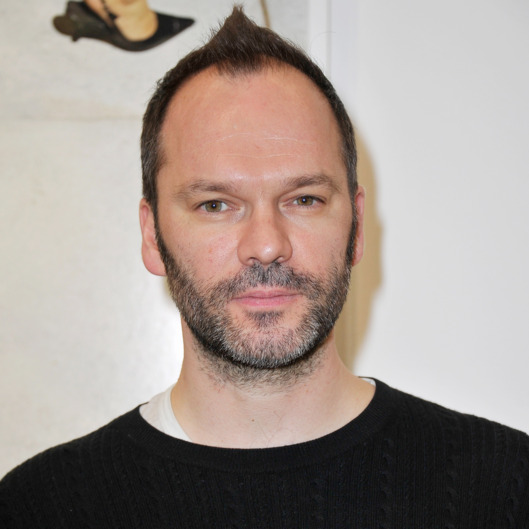 Remember that time Oscar Isaac's uncle had a cameo in Star Wars: The Force Awakens? Or that time Ben Schwartz provided the adorable voice for the adorable droid BB-8? Apparently, the prerequisites to be considered for a role in the sure-to-make-a-billion-dollars blockbuster were (1) to know J.J. Abrams in some way, or (2) to know someone who knows J.J. Abrams in some way. The two newest additions to the cast list, which is expanding faster than the extended universe, are Radiohead producer Nigel Godrich and film-score composer Michael Giacchino, who has scored several projects for Abrams. Godrich is credited on IMDb as FN-9330, which is a Stormtrooper, per this fan thread on Reddit; Giacchino portrays FN-3181. Godrich landed a role through Edgar Wright, who boasted on Twitter, "I am happy to say I got Nigel the gig. I owed him one and this was my return gift." How Edgar Wright has the power to get someone cast in Star Wars, we can only guess: "These are the actors you're looking for."
@stereogum @nigelgod @starwars I am happy to say I got Nigel the gig. I owed him one and this was my return gift.

— edgarwright (@edgarwright) December 17, 2015