Sony Offers NFL and Their Families Free Admission to Concussion: Finally, Those Guys Are Getting Something for Free
Free screening if you just join the NFL.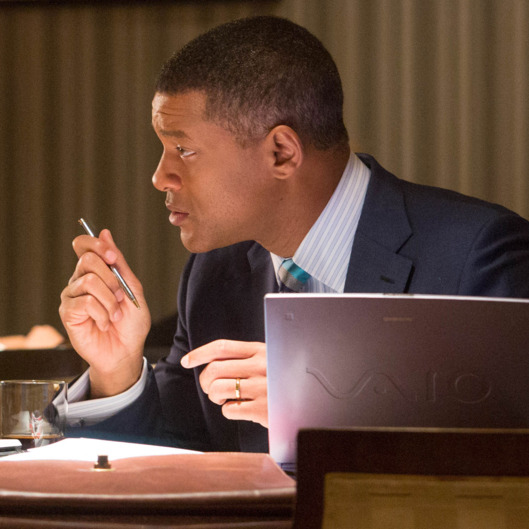 Sony is offering NFL players and their families free admission to the new film Concussion, about a forensic pathologist (Will Smith) who raises public awareness about the dangers of football-related head trauma. "This is a movie for the players, so we wanted to give them a chance to see it before its nationwide release and free admission during its run in theaters," producers Ridley Scott and Giannina Scott said. It's unclear whether NFL players will want to see a movie about the fact that their day jobs could lead to neurological deterioration, just like a regular person might not want to see a movie about a guy with a desk job who gets carpal tunnel and a hunchback, but the NFL Union is urging players to see it, and Sony is already holding private screenings in each NFL team's city in advance of its opening. The film opens for us regular folks Christmas Day.