Thor: Ragnarok Just Got Even More Diverse Behind the Scenes
Stephany Folsom will write the screenplay.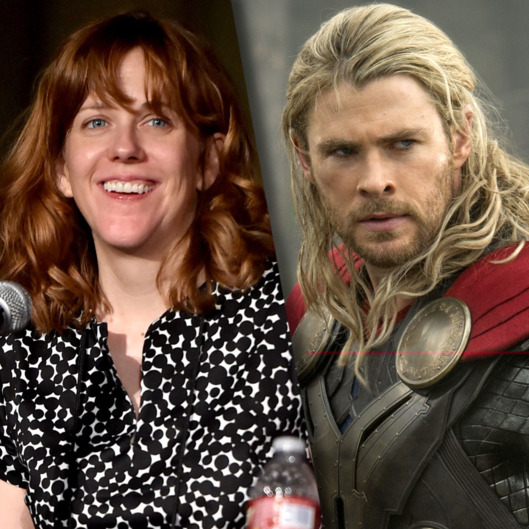 While Hollywood execs convene in secret to put an end to the industry's gender biases, Marvel's surprisingly already one step ahead: The Hollywood Reporter reports that the studio has hired Stephany Folsom to write the screenplay for Thor: Ragnarok, making her only the third female writer to join the MCU. Previously, Nicole Perlman co-wrote Guardians of the Galaxy — though James Gunn later downplayed her contributions — and has since been picked to write Captain Marvel with Inside Out's Meg LeFauve. With the addition of Folsom, Thor 3 is shaping up to be Marvel's most diverse film behind the scenes so far: Back in October, they reportedly snagged Taika Waititi to direct, making him the studio's first nonwhite director. Folsom is best known for her 2013 Black List script 1969: A Space Odyssey or How Kubrick Learned to Stop Worrying and Land on the Moon, as well as writing Disney's Princess of North Sudan.