9 Best New Songs of the Week
Timbaland's new track featuring unreleased Aaliyah vocals, and Radiohead's unsuccessful (but still pretty great) take on Bond.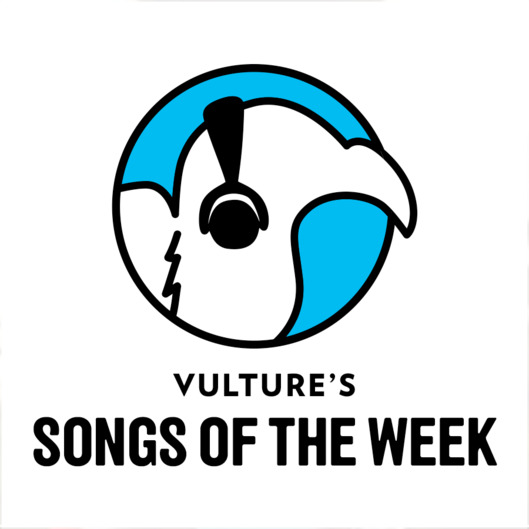 Every week, members of the Vulture staff highlight the best new music. If the song is worthy of your ears and attention, you will find it here. Read our picks below, share yours in the comments, and subscribe to the Vulture 2015 Playlist for a comprehensive guide to the year's best music.
A$AP Ferg feat. Future, "New Level"
Much as I'd like to leave Future in 2015, there's no way I'm ringing in 2016 without him and the Trap Lord on this banger. It's from Ferg's upcoming sophomore album, and while I have zero big "new year, new me" affirmations guiding me into next month, this song makes me feel like I do. —Dee Lockett (@Dee_Lockett)
Busta Rhymes feat. Chance the Rapper, "Hello"
On Busta and Chance's latest meeting, they spit over the "I Got 5 on It" beat, briefly sample Adele, and interpolate both the Fugees and Lionel Ritchie. Oh, and rap their asses off. This is technically from Busta's new mixtape, but goddamn, Chance doesn't make it seem that way. Don't you just love that 2015 gave us not one, but two Chano–Busta Bust collabs? Let's all revisit "Slip Slide" (off Surf) and celebrate the (mostly) beautiful year in hip-hop that was 2015. —DL
DJ Shadow, "Swerve"
A dirty, head-bobbing appetizer of a song with deep bass, metallic claps, and an old-school jungle vibe from the NorCal native. My hope is 2016 will be a year dominated by new music from the West, and this here is a pretty good start. Respect the swerve.—Lauretta Charlton (@laurettaland)
Lauryn Hill, "A Cradle in Bethlehem" (Nat King Cole cover)
Get this: After 55 years, Nat King Cole's "The Christmas Song" finally cracked the Top 40 on this week's chart for the first time ever. Lauryn Hill probably didn't know it would at the time she recorded a cover of his other holiday classic, "A Cradle in Bethlehem," but I like to think it was intuitive nonetheless. Lauryn says her cover isn't finished, but that she put it out as Christmas gift anyway — not that you can tell the difference. I much prefer the original arrangement, but Lauryn's falsetto is absolutely divine on this. Seeing Lauryn cover Nina Simone at the Apollo this summer was one of the highlights of my year, and this just brings back those same chills. —DL
Tory Lanez, "Say My Name"
On the first day of Christmas, Toronto rapper Tory Lanez gave to me: Two brand-new mixtapes, one (The New Toronto) full of bangers, the other (Chixtape 3) full of smooth bedroom R&B. "SMN," from the latter, is a sultry reworking of Destiny's Child's "Say My Name" — paranoia has never sounded so sexy. —Nate Jones (@kn8)
Lil B, "Jumpman"
"I'm the Plug" is currently my go-to track on WATTBA, but I was on that "Jumpman" Nobu tip for a long time. Leave it up to the Based God to remind me why with his fetching new superchef remix. Can't no one mess with Based. —LC
Radiohead, "Spectre"
In an exceedingly British move, Radiohead was asked to write a Bond theme. Sam Smith's snooze of a ballad obviously won out over Thom and Co.'s attempt, which is admittedly not the most exciting thing they've offered up (remember when Bond themes actually mimicked the movies' action?). But it's been nearly five years since King of Limbs, so it's good to hear them back in the fold again, twisting this assignment's requisite strings into something meandering and characteristically unsettling. Appropriately, it's a little like Kid A's "Motion Picture Soundtrack," done up in gray and black. —Jillian Mapes (@jumonsmapes)
Shlohmo, "Ten Days of Falling" (Baauer Remix)
Baauer low-key made one of my favorite songs of the year with Fetty Wap ("Promises") that could've been a Song of Summer contender had Fetty Wap not already put out a dozen of his own. Now Baauer's here to improve on one of the more disappointing releases this year, Shlohmo's sophomore album, Dark Red. It was meant to be a more experimental showing than the work he's known for with Jeremih, but to me it felt uninspired. Maybe realizing that, he got Baauer, Jacques Greene, Chet Faker, and Jim-E Stack to remix a few songs from it, one standout being Baauer's rework of "Ten Days of Falling." The original builds suspense without ever really delivering on it (it's like the anti-beat-drop, if you will), but that leaves it sort of thin. Baauer corrects that with bigger drums, bigger synths, bigger everything. Tell your fave DJ to drop this at the club. —DL
Timbaland feat. Aaliyah and Strado, "Shakin"
If you're gonna hear unreleased Aaliyah vocals, you only want two people releasing them: Missy Elliott or Timbaland. Aaliyah's collabs with Timbaland are still some of the best music you've ever heard, and this song from the mixtape King Stays King shows why. It doesn't sound forced when Aaliyah is crooning over a Timbaland track, it sounds chill and natural. There are two other people on the track, but it's all about Aaliyah .—Ira Madison III (@ira)