What's Leaving HBO Now in January: Movies to Watch Over Christmas Weekend
It is decidedly not awesome that <em>The Lego Movie</em> is hitting the bricks.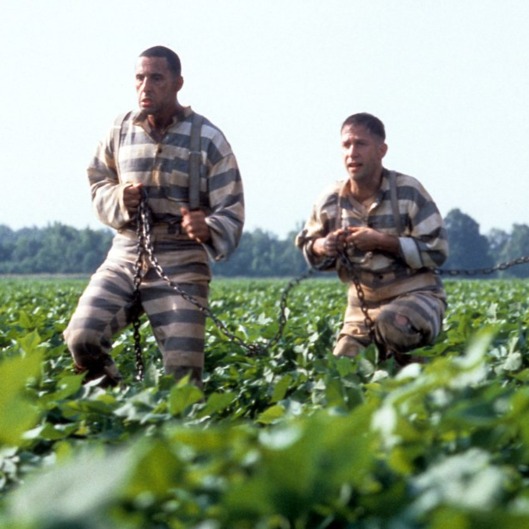 Each month, several films and TV shows leave HBO Now's catalogue. We provide a list of titles bidding adieu. For more comprehensive coverage of the best titles available on HBO Now and elsewhere, check out Vulture's "What to Stream Now," which is updated throughout the month. Note that unlike Netflix, you have the entire month of January to watch these movies — but why not put your Christmas break to good use and take a few down?
Everything is awesome: The Lego Movie (2014)
The Hero's Journey melted down to its plastic building blocks, The Lego Movie follows an ordinary construction worker who, according to prophecy, might just be a master builder. The perfect movie to keep everyone amused and inspired this holiday season. Leaving January 31.
The ballad of the Soggy Bottom Boys: O Brother, Where Art Thou? (2000)
The Coen brothers blend Homer's Odyssey with the mythos of the American South, shake in a couple of songs, and garnish with goofy-brand George Clooney. O Brother follows Ulysses McGill's trip back home after breaking out of a chain gang, but the real fun lies in the picaresque adventures —  a cyclops, sirens, a blind prophet, and more — along the way. Leaving January 31.
Stop all the clocks: Four Weddings and a Funeral (1994)
One of the best movies to watch when home for holidays with your family, Four Weddings and a Funeral has enough charms — much of them found in Hugh Grant's bumbling, though the rest of the cast is strong as well — to appeal to everyone, while Richard Curtis's script has enough bite — and, in a few somber moments, wisdom — to keep you interested. Leaving January 31.
All a movie needs is Keanu Reeves and a gun: John Wick (2014)
One of the worst movies to watch with the whole family, the entirety of John Wick's plot can be described as so: An ex-hitman goes on a revenge spree after gangsters kill his puppy. There's more to it (barely), but mostly this is the movie to watch if you crave the cathartic thrill of watching Keanu Reeves eviscerate people and/or you really, really love dogs. Leaving January 31.
Amazing Amy: Gone Girl (2014)
A groundbreaking romantic comedy, Gone Girl follows married couple Nick (Ben Affleck) and Amy Dunne (Rosamund) and the many ways they keep their relationship fresh. As in any rom-com, the real stars are the supporting players, especially Carrie Coon and Kim Dickens, and the setting — post-recession Missouri, full of crumbling mansions and empty, gray expanses — so dominates the film that, to quote another rom-com cliché, it feels like another character. Leaving January 31.
Leaving January 17:
Lone Survivor (2013)
Leaving January 31:
Snow Day (2000)
Flicka (2006)
The Lego Movie (2014)
Mulholland Dr. (2001)
O Brother, Where Art Thou? (2000)
Alex & Emma (2003)
For Your Consideration (2006)
Because I Said So (2007)
Four Weddings and a Funeral (1994)
Gone Girl (2014)
Shallow Hal (2001)
This Is Where I Leave You (2014)
The Judge (2014)
John Wick (2014)
Dumb and Dumber To (2014)
Far From Heaven (2002)
Superman Returns (2006)
The Last King of Scotland (2006)
For more details on the best film and television available online, consult Vulture's "What to Stream Now."