Report: The Academy Might Move to Improve Its Diversity Problems As Early As Next Week
Insiders told the<em> Times</em> that the best-picture category could open back up to ten nominees.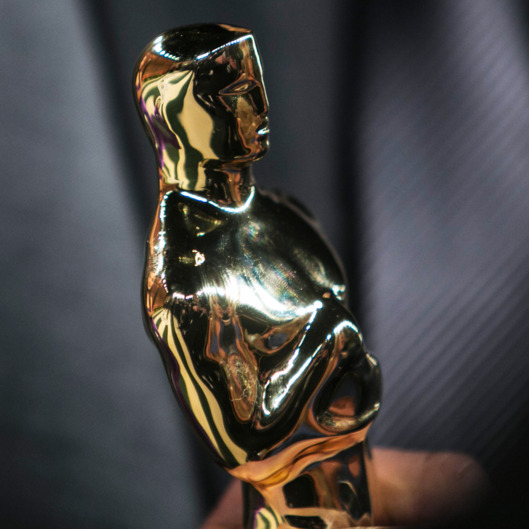 Amid crescendoing #OscarsSoWhite fallout and calls for a boycott, the Academy is expected to discuss moves that could make its awards contenders and voting system more diverse — and very soon. The specifics are unclear, but the New York Times reports that the organization's board meeting next Tuesday might involve plans to open the best-picture category back up to ten nominees, with a similar, though more unlikely, possibility holding true for the acting categories, bringing them either to eight or ten each. The switches would theoretically be put in place to make up for this year's snubs, which included Straight Outta Compton, Will Smith, and Idris Elba, among others.
Unnamed sources also told the paper that a "use-it-or-lose-it provision" could be added to memberships, to encourage more active participation within the Academy and to weed out members of the old guard who are effectively inactive within both the film industry and the 6,000-person-plus org. (The only problem with that particular idea, according to the report, is it could spark a class-action lawsuit.) The Times's story comes not long after Academy president Cheryl Boone Isaacs penned a "heartbroken" statement, which conceded that changes in favor of diversity were not happening at a sufficient pace. "We need to do more, and better and more quickly," she wrote, her February 28 telecast, with Chris Rock still attached to host, looming not far on the calendar.