Pitch Perfect's Anna Camp and Skylar Astin Are Engaged, News They Sadly Did Not Announce Through Song
This wedding will surely be pitch perfect.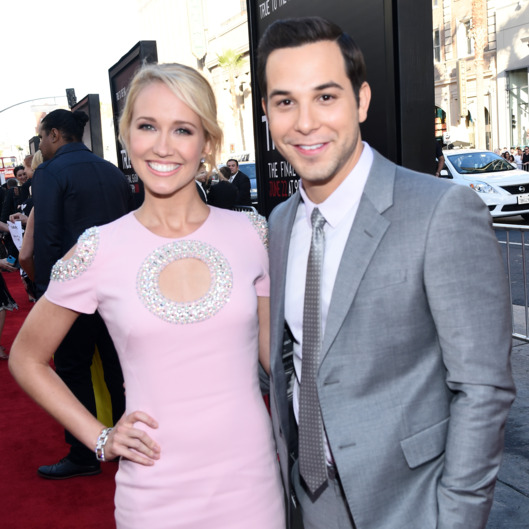 [Blows into pitch pipe.] Okay, we're about here. You, go up a third. You, over there, hold the fifth. You, reach for that seventh ... And a-one, two, three: Mazel tov! Pitch Perfect stars Skylar Astin and Anna Camp are engaged! The pair announced their engagement on Instagram, and sadly not through the great communicative tool that is a collection of human voices performing without accompaniment, on Saturday. According to People, the two have been dating since 2013. They last appeared together in Pitch Perfect 2, in which they did not play love interests, a fact that may be confusing if you have a loose grip on the difference between film and reality.