Best Frozen Moments From the 2016 Golden Globes
Why are you checking your phone when Rob Lowe is around?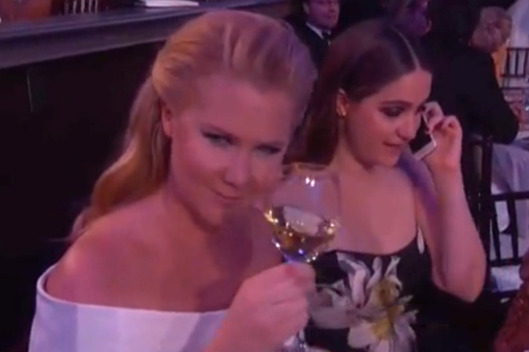 As the actual globe turns, we say good-bye to another Golden Globes. We have shared the winners, reviewed the show's brand of self-mockery, picked our highs and lows, seen some very nice-looking stars in some very nice-looking clothing, and highlighted our favorite speeches, cutaway gags, and award presentations. Now it's time to celebrate the moments in between those moments: the frozen moments. Here are the best facial expressions, weird seating arrangements, and people on their phones when they shouldn't be. Enjoy!
BEGIN SLIDESHOW