B.o.B Just Dropped an Anti-Semitic Neil deGrasse Tyson Diss Track; Tyson's Nephew Responds With Diss of His Own
In revenge for NDGT saying the Earth was round.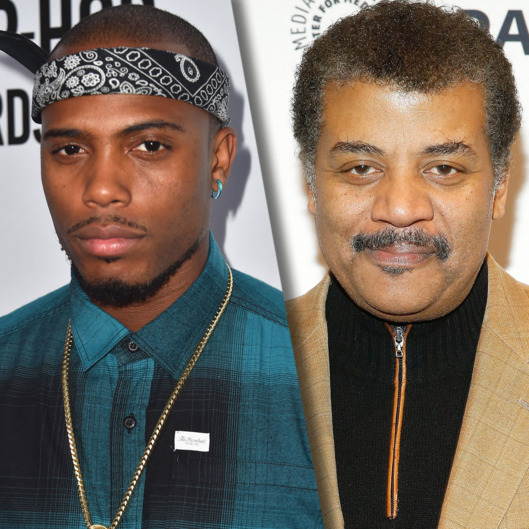 Is the Earth round, as many people believe, or is it flat, as the rapper B.o.B believes? Neil deGrasse Tyson waded into the debate Monday morning, patiently explaining on Twitter that, no, the Earth really is round, just as you've been led to believe all these years. (Phew!) Though Tyson was adamant that B.o.B's adherence to medieval psuedoscience would not stop him from bopping along to "Airplanes," B.o.B took the tweets as a challenge, responding early Tuesday morning with a diss track of the award-winning astrophysicist that also trafficks in casual Holocaust denial. It's called "Flatline," which is both a reference to the horizon of the Earth and also a fitting description of B.o.B's career. Listen to it below:
Update: To defend his uncle's honor, Tyson's rapping nephew has released his own B.o.B diss track, in the style of Drake's "Back 2 Back." It's called "Flat to Fact" — guess what it's about!