David Bowie May Finally Get His First No. 1 Album in the U.S.
It only took nearly 50 years.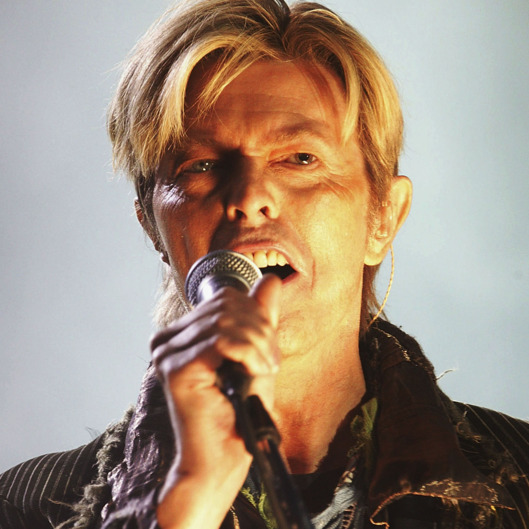 Nearly 50 years after his debut, David Bowie is set to have his first No. 1 album on the U.S. charts: Billboard reports that projections for Bowie's final album, Blackstar, put it at No. 1 on next week's Billboard 200 chart. The album, released just two days before Bowie's death, is expected to sell in the range of 130,000 albums, putting it ahead of 25 and ending Adele's seven-week streak at No. 1. Though Bowie is universally beloved, his music was never quite the critical or commercial success in America that his persona was. None of his previous 24 albums ever debuted higher than No. 2 on the Billboard 200, and none made the Top 10 on the year-end critics' Pazz + Jop poll. (Singles-wise, only "Fame" and "Let's Dance" ever topped the Hot 100.) But Bowie's work appears to have gotten more popular with age: Consider it wasn't until 2013's The Next Day that he reached that No. 2 position; to find his next-highest-charting album, you'd have to look all the way back to 1976's Station to Station, which debuted at No. 3. Posthumously, it seems Bowie will go out with the pinnacle of commercial success to add to his unrivaled legacy.