The Exorcist Is Becoming a TV Pilot, Which Makes Us Wanna Throw Up Pea Soup
The power of money compels you!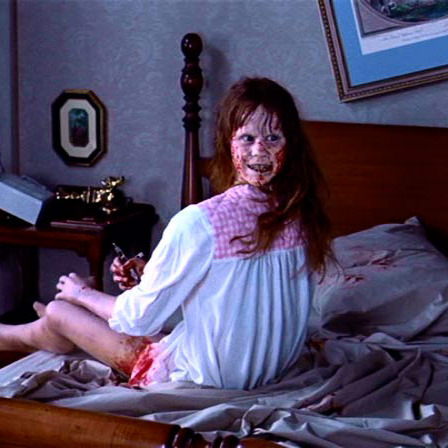 Having run out of original ideas for television shows several years ago, desperate TV producers continue to exhume movies and shows from yesteryear to remake/reboot/revive. Common sense says that bad movies would be the best candidates, like sociopath drug lords making the best candidates for Robocop 2, but the latest film to get the remade-for-TV treatment is one of the most important American films of the 20th century: William Friedkin's The Exorcist. The film has a storied (and sordid) legacy, and spawned a legion of awful sequels and knock-offs. After winning Best Director honors for The French Connection, the quintessential pre-Koch-Era New York film that makes today's quote-unquote "gritty" films look antiseptic, Friedkin took on William Peter Blatty's "unfilmable" novel, which became a box-office phenomenon and altered the landscape of American horror. 
The TV pilot was written in 2013 by Jeremy Slater, who wrote last year's heavily derided Fantastic Four. (He maintains that the film bears little resemblance to his screenplay.) No word yet if Friedkin, who passed on True Detective season two, and who's supposed to be working on a TV adaptation of his own To Live and Die in L.A., will participate in the show, if it gets picked up. One thing we do know: The power of money compels producers. It's enough to make your head ... well, you know.