Even George Clooney Knows the Oscars Are White As Hell This Year
"We're moving in the wrong direction."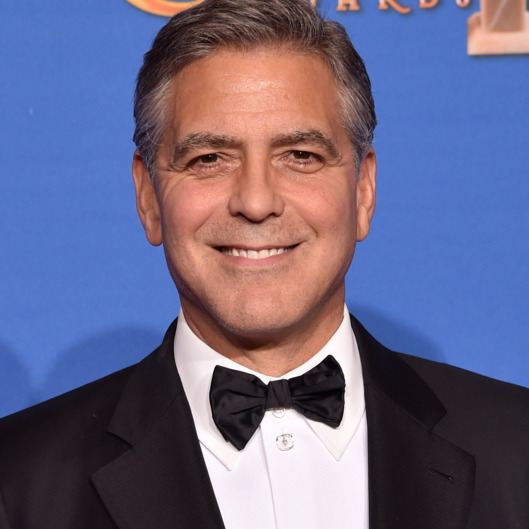 After the Oscars were predictably chalkier than a ghost in Scooby-Doo this year, both fans and celebrities like Spike Lee, Jada Pinkett Smith, and David Oyelowo spoke out about the lack of recognition for talented actors of color. Even Cheryl Boone Isaacs, the openly black president of the Academy of Motion Pictures Arts and Sciences, penned a letter about how heartbroken she was. But lest you think only black people care about their careers and future in this industry, George Clooney shared his thoughts on the matter with Variety, arguing that Hollywood was "moving in the wrong direction." "We're an industry that in the 1930s, most of our leads were women. And now a woman over 40 has a very difficult time being a lead in a movie," Clooney said, before launching into a critique of the current crop of nominations: "There were nominations left off the table. There were four films this year: Creed could have gotten nominations; Concussion could have gotten Will Smith a nomination; Idris Elba could have been nominated for Beasts of No Nation; and Straight Outta Compton could have been nominated." Clooney also echoed Viola Davis's Emmy speech about "opportunity" in the industry, asking, "How many options are available to minorities in film, particularly in quality films?"
Clooney concluded his statement by pointing out that the issue goes beyond roles for women and black actors: "There should be 20 or 30 or 40 films of the quality that people would consider for the Oscars. By the way, we're talking about African Americans. For Hispanics, it's even worse. We need to get better at this. We used to be better at it."