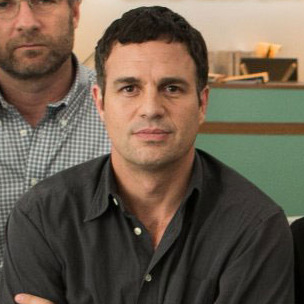 Are you ready for this Sunday's Golden Globes? You'll be even readier if you consult Vulture's predictions for the film categories, which we'll serve up for you in a moment. It's important to note how the Hollywood Foreign Press Association likes its winners: HFPA voters will gravitate toward TV picks that feel fresh and new, but when it comes to the movie races, the HFPA typically confirms the conventional wisdom by choosing Oscar front-runners. Still, since the Globes have separate categories for comedies and dramas, there's always room for a surprise. What will win? Here are our picks.
BEST MOTION PICTURE, DRAMA
Carol
Mad Max: Fury Road
The Revenant
Room
Spotlight
The HFPA went whole-hog for Mad Max: Fury Road, and if they wanted to send a major message to the industry, they'd pick it here. But typically, the only message the Globe voters want to send is, "We picked the eventual Oscar winner," and as such, awards-season front-runner Spotlight is guaranteed a victory here.

BEST PERFORMANCE BY AN ACTRESS IN A MOTION PICTURE, DRAMA
Cate Blanchett, Carol
Brie Larson, Room
Rooney Mara, Carol
Saoirse Ronan, Brooklyn
Alicia Vikander, The Danish Girl
The HFPA didn't allow Rooney Mara and Alicia Vikander to submit themselves as supporting performances for Carol and The Danish Girl, respectively, so both women landed in the lead category (where they really belong). Not that it will likely make much difference: This race feels like it's coming down to Brie Larson's textured work as a kidnap victim in Room versus Saoirse Ronan's luminous immigrant turn in Brooklyn. This could really go either way, but I think Brie Larson will take it.  

BEST PERFORMANCE BY AN ACTOR IN A MOTION PICTURE, DRAMA
Bryan Cranston, Trumbo
Leonardo DiCaprio, The Revenant
Michael Fassbender, Steve Jobs
Eddie Redmayne, The Danish Girl
Will Smith, Concussion
Oscar has proved elusive, but the Globes love Leonardo DiCaprio: He's been nominated 11 freaking times (once, in 2007, he took up two of the five slots for Best Actor in a Drama) and won twice. The Globes won't hesitate to reward him for his bison-munching coronation tour.

BEST MOTION PICTURE, MUSICAL, OR COMEDY
The Big Short
Joy
The Martian
Spy
Trainwreck
Back when Fox announced that it was submitting The Martian as a comedy, pundits figured that Ridley Scott's sci-fi film was well positioned to sweep those ostensibly easier comic categories. But that was before The Big Short came on so strong, earning top nods from a swath of Hollywood's biggest guilds. While The Martian still feels like a classic Globes pick, if voters want to prove they're in step with awards-season trends, The Big Short will ultimately prevail.

BEST PERFORMANCE BY AN ACTRESS IN A MOTION PICTURE, MUSICAL, OR COMEDY
Jennifer Lawrence, Joy
Melissa McCarthy, Spy
Amy Schumer, Trainwreck
Maggie Smith, The Lady in the Van
Lily Tomlin, Grandma
It's a battle of the BFFs! In this corner, we've got Jennifer Lawrence, a giant movie star so beloved by the HFPA that they even passed over Lupita Nyong'o a few years ago to reward Lawrence in American Hustle. Her formidable opponent this time is Amy Schumer, whose potential win for Trainwreck would make a lot more noise (and, let's be real, is delivering more of a comedic performance in her movie than Lawrence does in Joy). Which of these two writing partners will win? Let's call it for Amy Schumer, with a healthy handful of J.Law reaction shots during her acceptance speech.

BEST PERFORMANCE BY AN ACTOR IN A MOTION PICTURE, MUSICAL, OR COMEDY
Christian Bale, The Big Short
Steve Carell, The Big Short
Matt Damon, The Martian
Al Pacino, Danny Collins
Mark Ruffalo, Infinitely Polar Bear
Two of the men in this category are just happy to be there, so you can rule out Al Pacino and Mark Ruffalo. The question then becomes, will Big Short castmates Christian Bale and Steve Carell cancel each other out? Of the two, I think Bale has the edge (he was also a SAG nominee), but any sort of split matters in an organization with as few voters as the HFPA, so Matt Damon will likely eke out the win.

BEST PERFORMANCE BY AN ACTRESS IN A SUPPORTING ROLE IN ANY MOTION PICTURE
Jane Fonda, Youth
Jennifer Jason Leigh, The Hateful Eight
Helen Mirren, Trumbo
Alicia Vikander, Ex Machina
Kate Winslet, Steve Jobs
Alicia Vikander was a double nominee with the Globes this year, and Ex Machina is coming on unexpectedly strong at the tail end of awards season. While Jane Fonda and Helen Mirren are credible threats in this category, I think the Globes will be happy to make their imprint on an ingenue by handing Vikander the trophy.

BEST PERFORMANCE BY AN ACTOR IN A SUPPORTING ROLE IN ANY MOTION PICTURE
Paul Dano, Love & Mercy
Idris Elba, Beasts of No Nation
Mark Rylance, Bridge of Spies
Michael Shannon, 99 Homes
Sylvester Stallone, Creed
Most of the guilds have proved weirdly resistant to Sylvester Stallone's comeback narrative, but I don't think that Globe voters will have the same hangups about rewarding him for his stellar turn in Creed. None of the other nominees in this category would pack as much pop punch if they won, so expect Stallone's newest go-round as Rocky Balboa to prove the favorite.

BEST DIRECTOR, MOTION PICTURE
Todd Haynes, Carol
Alejandro G. Iñárritu, The Revenant
Tom McCarthy, Spotlight
George Miller, Mad Max: Fury Road
Ridley Scott, The Martian
The HFPA has no qualms about picking a director whose movie won't win, so if ever they wanted to reward Mad Max, selecting George Miller in this category would be the place to do it. If not him, Ridley Scott could still squeak in for his career-capping work on The Martian, but Spotlight's Tom McCarthy is likely too quiet as a director to rate with the noisy HFPA.

BEST SCREENPLAY, MOTION PICTURE
Emma Donoghue, Room
Tom McCarthy and Josh Singer, Spotlight
Charles Randolph and Adam McKay, The Big Short
Aaron Sorkin, Steve Jobs
Quentin Tarantino, The Hateful Eight
Still, McCarthy could end up winning in this category: After all, Spotlight has taken the lion's share of screenplay awards from most critics' groups this season. Aaron Sorkin and Quentin Tarantino are HFPA favorites, but neither man's film merited a Best Drama nomination, so this will likely come down to two wonky efforts in The Big Short and Spotlight, with Spotlight taking the Globe.

BEST ORIGINAL SCORE, MOTION PICTURE
Carter Burwell, Carol
Alexandre Desplat, The Danish Girl
Ennio Morricone, The Hateful Eight
Daniel Pemberton, Steve Jobs
Ryuichi Sakamoto and Alva Noto, The Revenant
The beautiful Revenant score was ruled ineligible for the Oscars, but this is a category that the HFPA is happy to go its own way on. Still, I think they'll want to vote for the biggest name, and that's the legendary Ennio Morricone for The Hateful Eight.

BEST ORIGINAL SONG, MOTION PICTURE
"Love Me Like You Do," Fifty Shades of Grey
"One Kind of Love," Love & Mercy
"See You Again," Furious 7
"Simple Song #3," Youth
"Writing's on the Wall," Spectre
"See You Again" was one of this year's most dominant songs, and if the HFPA can engineer a Globes moment where it wins and Vin Diesel cries, they will do so.

BEST ANIMATED FILM
Anomalisa
The Good Dinosaur
Inside Out
The Peanuts Movie
Shaun the Sheep
While an Anomalisa win isn't totally out of the question, how could the Globes ignore one of Pixar's best-ever efforts with Inside Out?

BEST FOREIGN LANGUAGE FILM
The Brand New Testament
The Club
The Fencer
Mustang
Son of Saul
The Holocaust drama Son of Saul is the prohibitive Oscar favorite, and so it shall be with the Golden Globes as well.