The Good Wife Creators to Exit After Season 7
"The storytelling we have will finish in the seventh year."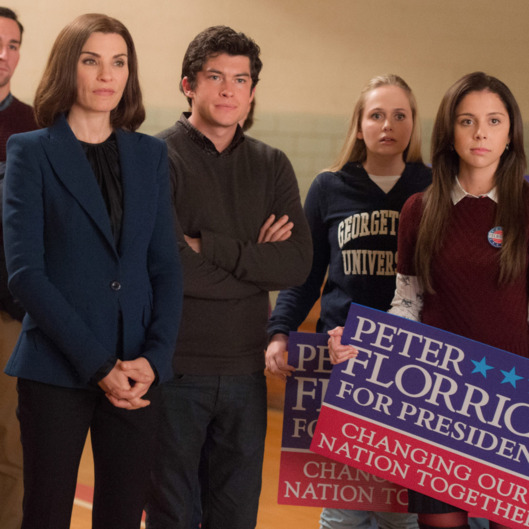 Robert and Michelle King will not be back to helm The Good Wife past season seven, the showrunners announced on Tuesday. Though CBS has yet to officially renew the show for an eighth season, the show's creators tell TV Line they will not have as much involvement with the series moving forward if the network does. "The bottom line is CBS is trying to make deals for an eighth season, so we would be there in a supervisory role, but the storytelling we have will finish in the seventh year," Robert says. "That doesn't mean we're putting Alicia in her grave, because you couldn't do an eighth season after that. But to our minds, we have always written with the idea we could end this season a certain way so that it would make it a satisfactory [conclusion to the] series. But we don't own it. But we understand completely CBS' interest in it." The Kings, who have previously noted they'd written the show with a seven-year plan in mind, will launch their next CBS show, BrainDead, this summer. If The Good Wife gets picked up for season eight and the Kings step away from the show's real-life drama, will the showrunners finally spill the tea on what really went down between Archie Panjabi and Julianna Margulies? Fingers crossed!