Kanye and Beck Will Finally Get to Publicly Make Up at Governors Ball 2016
Robyn and Beck also get top billing.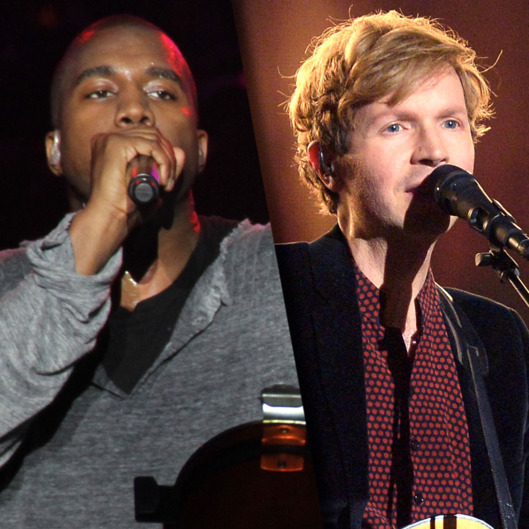 Governors Ball has just announced its 2016 lineup, which will feature Kanye West, the Strokes, the Killers, Beck, and Robyn. Kanye and Beck headlined the New York City festival in 2013 and 2012, respectively, but neither have shared the same stage since that fateful 2015 Grammy night. You know, that time when poor Beck unknowingly committed a grave injustice against the BeyHive by winning Album of the Year. Not on my watch! Kanye impulsively decided, nearly reenacting his "Imma let you finish ..." stunt in Beyoncé's defense (again) and raining all over Beck's short-lived parade. Fast-forward to 2016, and he'll finally (hopefully) get to offer an in-person apology. Sure, Kanye's since tweeted about his remorse and admitted to Ryan Seacrest that he definitely meant to call Beck, but whoops, it slipped his mind. Assuming Kim forgot to remind him, Kanye may officially get the chance to atone for his latest stage-crash when Gov Ball returns to Randall's Island Park from June 3–5.
Check out the full lineup in the poster (designed by Kanye's DONDA creative agency) below: