Hamilton's Online Lottery Had a Horrible Opening Performance
No tickets for you!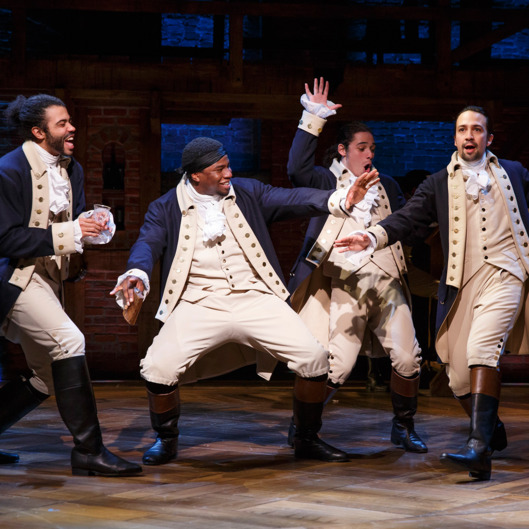 New York City recently decided to embrace winter, and to keep crowds of people from shivering outside on 46th Street (and, come on, let's give Lin-Manuel Miranda a break), Hamilton decided to move its beloved Ham4Ham lottery online today. Obviously, this makes the bar for entry very, very low: You no longer had to "go visit your great-aunt" or take an extremely long bathroom break. You just had to go to the Broadway Direct website and press some buttons! Well, every genius in the tristate area had the same idea, as more than 50,000 people submitted their names to the Broadway Direct website. And those were the ones who actually made it. Most people ended up getting error messages.
The website was completely on the fritz, crashing for most of the day. It also informed some people that they weren't lottery winners six times:
Thanks for rubbing it in, @HamiltonMusical :( :( pic.twitter.com/NFOYBvpIac

— Chelsey Saatkamp (@chelsaat) January 5, 2016
Miranda, meanwhile, reminded the indignant people of the internet that complaints shouldn't be directed at him:
Yay. Here I gently remind you that while I have a lotta jobs at Hamilton, none are in the IT Dept. Just here like 😍🖥 https://t.co/CpiKZkTCOW

— Lin-Manuel Miranda (@Lin_Manuel) January 5, 2016
For tomorrow, tickets will be sold back on the street until they can figure out how their website will be able to handle thousands of clamoring people. Also, the show decided that, in fairness to everyone, no one would get lottery tickets for tonight's show:
The tickets held for #Ham4Ham will go unsold and unused in an effort to be fair to everyone. https://t.co/lPZOE5k20v

— Hamilton (@HamiltonMusical) January 5, 2016
This feels like a decision akin to King Solomon's: ultimately wise, but one that still makes you want to go, "Wahhh! But I want it!"