Hear the So So Glos' 'A.D.D. Life,' A Punk Panic Attack About Society's Lack of Chill
A song about how we're all too busy and overstimulated.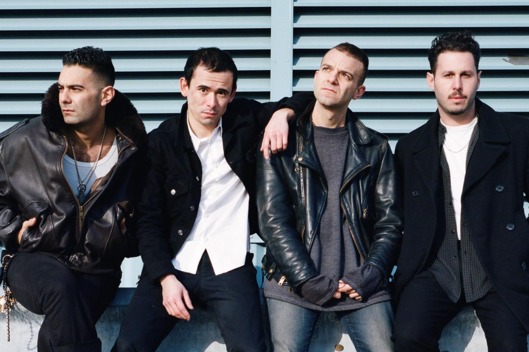 Brooklyn band the So So Glos are known for a few things — their long-standing involvement in the local DIY scene, their omnivorous approach to otherwise straightforward garage-punk — but their real strength is in making slightly neurotic anthems for ragers. Indebted to the Hold Steady, the Ramones, and Green Day, these songs are the ones that sound best at So So Glos shows. (It helps if you happen to be swigging a Miller High Life.) The band's new song "A.D.D. Life," premiering here, takes this approach to its heights, as front man Alex Levine loses his shit over how we're all too busy and overstimulated to even focus. I'm sure some of us can relate.
Levine's stream of consciousness regarding the context: "We were out the door of the scene. Suddenly, I had trouble breathing, trouble concentrating. Blood pressure was HIGH, times were LOW. Panic attacked. There were too many things to look at, people to go, places to meet. In the absence of anything tangible, I touched my telephone to feel something, but I didn't make a call and no one was on the line. I saw a sign that said 'post no bills.' I'm thinking, I'm post-everything. We live the A.D.D. Life. There's too much information, and we're all having trouble focusing."
The song is the first off the So So Glos' third full-length, Kamikaze, out this spring. The band calls it "an angrier and more direct record than anything we've put forward before. We've turned up the contrast, making the darks darker, the lights lighter, the loud louder, and the quiet quieter."