Kanye and Miley's 'Black Skinhead' Remix Is Finally Here, in All Its Weird Glory
Miley sings Tears for Fears, and everything is right with the world.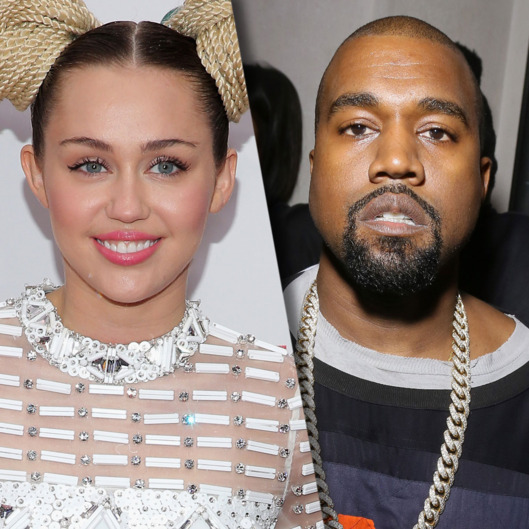 Three years ago, Kanye shocked rap snobs when a "Black Skinhead" remix with Miley Cyrus was rumored to be in the works (remember, this was at peak #twerkgate), only for it never to materialize. Fast-forward a few stolen laptops and a supposed G.O.O.D. Friday reboot later, and that unfinished remix has finally made its way onto the interwebs, leaking Wednesday night. What does a Miley-Kanye union from 2013 sound like in 2016? Like 1985, apparently — if we're to go off Miley's cover of Tears for Fears' "Everybody Wants to Rule the World," which makes up the majority of the considerably toned-down song. Travis Scott and Lupe Fiasco may or may not also appear on the track. Everything may or may not be right with the world.