Jay Duplass Got Into Acting by Being a 'Muppet' for The Mindy Project
"I don't have a lot of lines. It's mostly like reactions."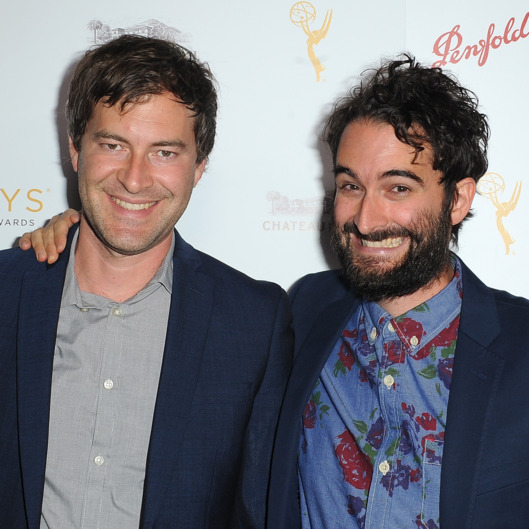 Though his brother, Mark, had appeared in several of their indie films, Jay Duplass never meant to be an actor. But when the brothers' friend Mindy Kaling offered them a small role in her network sitcom, Jay decided to take the part. The deal Kaling proposed, as Jay told Vulture at the SAG Awards last night, was that the two brothers would play midwives, rivals of OB/GYN Mindy Lahiri, the show's lead. Mark, who had more experience, would do most of the dialogue, while his brother would simply provide the reactions. "I'm kind of like a Muppet on that show," Duplass joked. "I don't have a lot of lines. It's mostly like reactions."
Nevertheless, Duplass got his SAG card for the role, and then, much later, started to transition into more serious fare like Manson Family Vacation and Transparent. And though Duplass has gotten a lot of attention for playing the self-destructive Josh Pfefferman, who takes an even more central role in the series in season two, he still thinks of acting as secondary to his other roles, such as writing, directing, and producing Togetherness for HBO. "It's like writing and directing and running a show is like being the mommy and daddy of a show," Duplass said, quoting a metaphor he attributed to his brother, "Where you raise a child and send them off to college and take care of them still forever. And being an actor is like being the drunk uncle at Christmas with Oreos, where they just kind of blow in and make everybody happy for 20 minutes, and then they get the fuck out."