Kanye West Drops New Music With Kendrick Lamar; It's Better Than 'Facts,' Bless
Kanye kept his beef with Nike to his diary this week.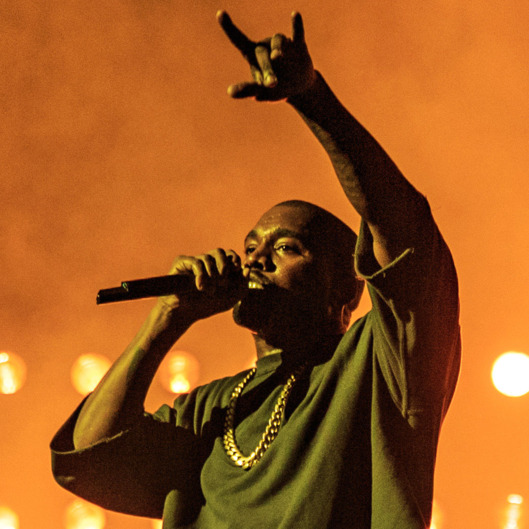 Kanye West may still be in his feelings when it comes to Nike, but thankfully, he's not rapping about it this week. Kanye's wife and Instagram model Kim Kardashian promised us new music every Friday from Yeezy (reminiscent of the G.O.O.D. Fridays that led up to the release of My Beautiful Dark Twisted Fantasy), and today's entry is here — "Real Friends," and a snippet from "No More Parties in L.A." featuring Kendrick Lamar. "Real Friends" is a nice throwback, with a decidedly Late Registration vibe and none of the pseudo-punk aspirations-of-playing-at-CBGB music Kanye's been releasing as of late. And as for "No More Parties in L.A.," if you can't beat a new Kendrick track, then just put him on yours and ride that wave.
🎼🎼🎼 Friiiiiiday!!!! New music!!!! #EveryFriday #Swish #RealFriends 🎼🎼🎼 🔥🔥🔥

— Kim Kardashian West (@KimKardashian) January 8, 2016