Ken Kratz, the Making a Murderer Prosecutor, Is Writing a Book Now
"The one voice forgotten to this point is Teresa Halbach."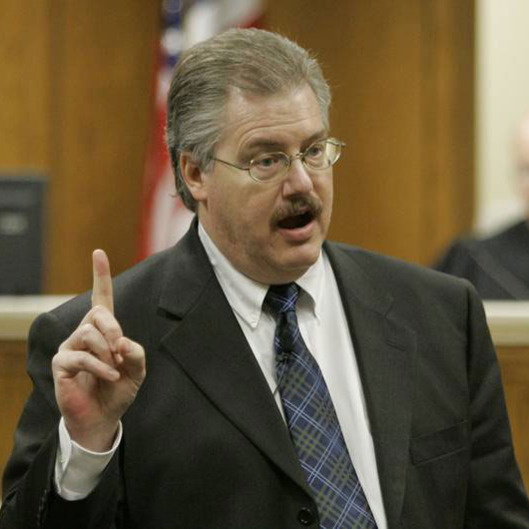 Action 2 News reports Ken Kratz, the prosecutor of Making a Murderer infamy, will now write a book to share his side of the case behind the Netflix series. "Finally grateful to tell the whole story," Kratz told WBAY-TV on Sunday, adding that "the one voice forgotten to this point is Teresa Halbach." Kratz's announcement follows a rough Yelp appraisal, as well as criticism calling Netflix and MaM's filmmakers biased in favor of the show's subject, Steven Avery. The ten-part docuseries revolves around Avery's contentious conviction for Halbach's murder. Kratz, who won against Avery, wants to stand up for Halbach and her family following MaM's massive popularity, which has generated no dearth of support for Avery and his nephew, Brendan Dassey — both of whom many viewers want pardoned and freed because of how the trial was handled.
Kratz also continues to claim the Netflix show leaves out key facts (which he claims to have): "If I was spoon-fed only what the Netflix documentary wanted me to see, I'd come to exactly the same conclusion [as most viewers]. I'd be outraged," he told Page Six. "This was a case that included the murder and dismemberment of a 25-year-old woman. It's not fair to her memory, or to her family. They deserve some closure." Further details about the book-to-be's contents were unavailable, but Kratz was reportedly approached by publishers after recent TV appearances, and will shop a proposal around next week. For more MaM coverage, head here.