Women 25 Through 54, Rejoice! Live With Kelly and Michael Has Been Renewed Through 2020!
As they continue to crush it in the ratings.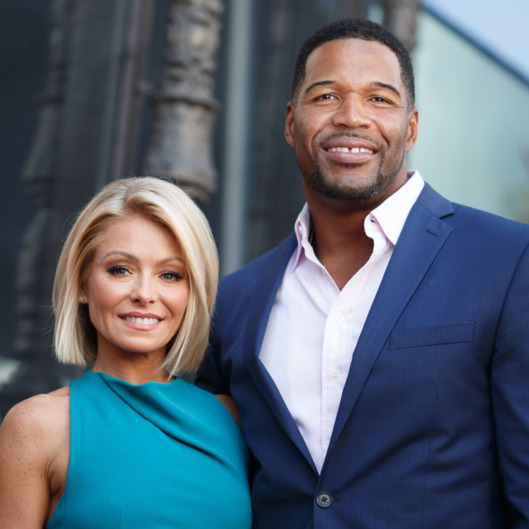 There will be dancing in the streets today, provided those streets are home to a woman ages 25 to 54, which they almost certainly are. If you're on a street that is lined only with truck stops and tabletop-gaming centers, then get the hell out of there and go celebrate all the future mornings you'll get to spend with Kelly Ripa and Michael Strahan. Disney-ABC announced that Live With Kelly and Michael has been renewed through 2020. According to Rebecca Campbell, president of the ABC Owned Television Stations Group, "Audiences love watching Live With Kelly and Michael. During the last week of 2015, the show achieved a 1.8 rating with women 25–54, the highest rating in that demo of any talk show this season." Children, teens, young adults, men, and elderly people are also free to watch and dance and celebrate today as well, but please keep in mind that this is really not about you, so don't get it twisted.