Sorry, You Won't Get to See Jeffrey Dean Morgan Get His Sexy Psychopath on Until the Season Finale of The Walking Dead
It'll be "bone-chilling."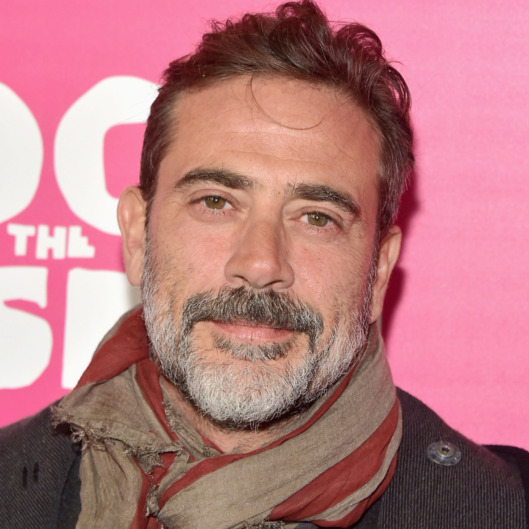 It's just a couple of weeks before The Walking Dead returns from its mid-season hiatus to rip out your hearts! TV Insider has a long piece teasing the show's return with showrunner Scott Gimple, Andrew Lincoln, Norman Reedus, Steven Yeun, and Melissa McBride, who promise that The Walking Dead's second half will be extra bloody. And yes, as we all know, the biggest bad of them all, Negan — played by the deliciously hirsute Jeffrey Dean Morgan — will arrive this season with his barbed baseball bat, Lucille, in hand. But here's the catch: You won't actually get to see him until the season finale. "His name has been invoked and his group is certainly of growing importance, but it's not like we are going to see him starring in an episode right off the bat," Gimple said [editor's note: LOL]. In fact, TV Insider reports that you won't actually get to see him until the very last episode of the season, April 3, when he makes what comics creator Robert Kirkman calls a "bone-chilling" appearance. Until then, you'll probably just hear people whisper "Negan" a lot.
Meanwhile, Morgan's mom just wants to know what all this means for The Good Wife. (Probably something bad!):