Well, at Least the Oscar Presenters Will Be More Diverse Than the Nominees
Including Charlize Theron, the Weeknd, Tina Fey, Whoopi Goldberg, and more.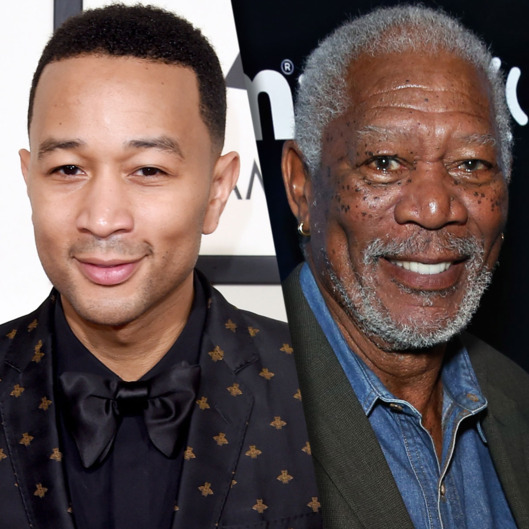 The Academy Awards has released its newest wave of presenters and performers for the Oscars ceremonies at the Dolby Theater on February 28. Chris Rock helms the controversial ceremony that, you may have heard, has an all-white slate of acting nominees for the second year in a row. While the Academy can't do anything about the nominees, it still has to choose the various presenters who will read TelePrompTers and hand out awards to the winners. "Together they represent the many thrilling ways stories can be shared about the human experience," show producers David Hill and Reginald Hudlin said in a statement of the initial slate. The current list of performers and presenters ranges from previous Oscar winners Charlize Theron and Whoopi Goldberg to funny people Tina Fey and Kevin Hart.
And the presenters and performers thus far are ...
J.J. Abrams
Patricia Arquette
Abraham Attah
Cate Blanchett
Emily Blunt
Louis C.K.
Steve Carell
Henry Cavill
Priyanka Chopra
Sacha Baron Cohen
Common
Russell Crowe
Benicio Del Toro
Chris Evans
Tina Fey
Morgan Freeman
Lady Gaga
Jennifer Garner
Whoopi Goldberg
Ryan Gosling
Louis Gossett Jr.
Dave Grohl
Kevin Hart
Quincy Jones
Michael B. Jordan
Byong-hun Lee
John Legend
Jared Leto
Rachel McAdams
Julianne Moore
Olivia Munn
Dev Patel
Eddie Redmayne
Daisy Ridley
Margot Robbie
Jason Segal
Andy Serkis
Sarah Silverman
J.K. Simmons
Sam Smith
Charlize Theron
Jacob Tremblay
Sofía Vergara
Kerry Washington
The Weeknd
Pharrell Williams
Reese Witherspoon