Quentin Tarantino to Adapt The Hateful Eight Into a Play, Theaters Hopefully to Institute 3-Row Splash Zone
"I'm just waiting for this season to be over so I can write it."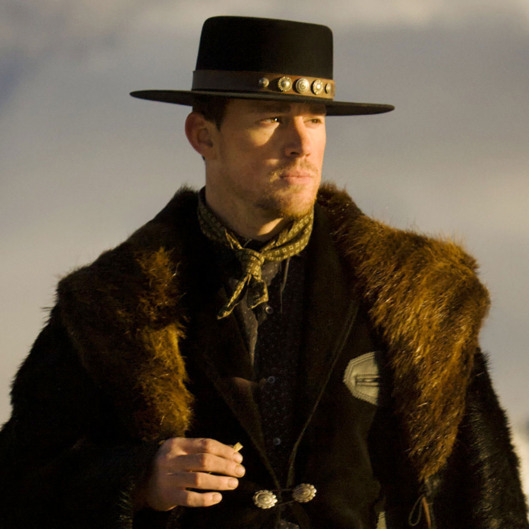 Bring a poncho and wear clothes you don't mind getting soaking wet and stained: Quentin Tarantino is bringing The Hateful Eight to the stage. "I've thought it out completely. I'm just waiting for this [awards] season to be over so I can write it," the director told The Wrap's Sharon Waxman after the Golden Globes. According to the director, Harvey Weinstein initially suggested he try out Hateful Eight as a theatrical production instead of a film. (Back in 2014, Tarantino held a staged reading of the script after an early draft leaked.) Said Tarantino, "Harvey actually — he tried to talk me into doing it as a play first. He said, 'Let's just say this out loud before we commit to doing the movie.' And I was like, 'Look, I could. But I like the mystery aspect and the mystery aspect will really only work in the movie. And I have the 70mm and I have the snow. So let me do that.'" Well, hey. An EGOT is still an EGOT even if it's soaked in gallons upon gallons of fake blood.