Rizzoli & Isles Will End After Its Seventh Season; Bye, Rizzoli, and Bye, Isles
Sad to see you Rizz-<em>go</em>-li.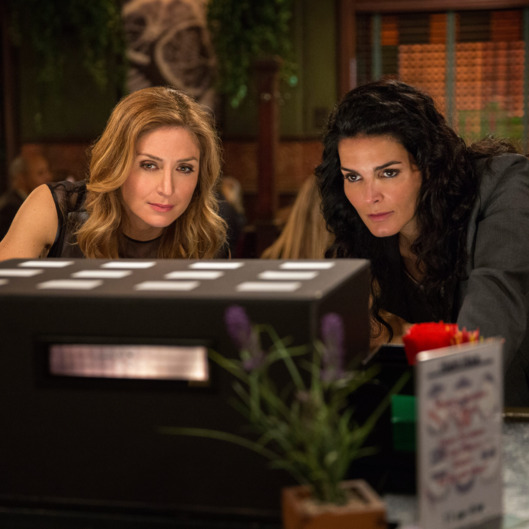 TNT has announced that the upcoming seventh season of Rizzoli & Isles will be its last. The cop drama (or, as those in the industry call it, crama) starring Angie Harmon and Sasha Alexander will return in the summer for an abbreviated 13-episode season. Though it's the network's second-most-watched series in history, the producers felt it "had a good run." As Green Day said, "Time [much like Rizzoli's handcuffs] grabs you by the wrist, directs you where to go ... It's something unpredictable, but in the end it's right. I [read: Rizzoli & Isles fans] hope you had the time of your life."