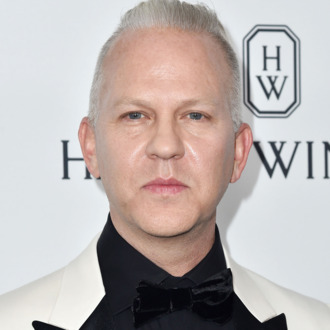 The bigger, the better, they say.
In The Hollywood Reporter's new cover story, Ryan Murphy and his American Crime Story co-producers are already dishing on the anthology series' second season, ahead of its series premiere. While the first season follows the controversial O.J. Simpson trial, season two of Crime Story — not to be confused with John Ridley's American Crime, which just entered its second season — will move away from the idea of true crime as a single case. It'll instead tackle the aftermath of Hurricane Katrina, with plans to follow a group of six to eight people "in an attempt to examine all sides of the tragedy, from the Superdome to the hospital to those who were put on buses and dropped off with babies who were forced to wear trash bags for multiple days."
Murphy says the decision to expand the show's scope was motivated by redefining what we consider to be crime: "I want this show to be a socially conscious, socially aware examination of different types of crime around the world. And in my opinion, Katrina was a fucking crime — a crime against a lot of people who didn't have a strong voice and we're going to treat it as a crime. That's what this show is all about." FX has not officially renewed American Crime Story for a second season, but it's reportedly already a go, and expected to enter production this fall.