Sony Is Developing a Labyrinth Remake Instead of Going Back to Its Room, Playing With Its Toys and Its Costumes, and Forgetting About the Baby
The 1986 film starred David Bowie.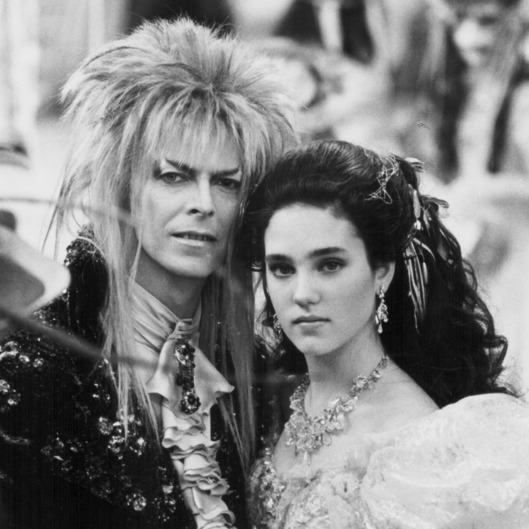 Once innocent and naïve, Sony has decided to abandon the comforts of its home life and head into the mad maze of Hollywood remakes in pursuit of that precious baby, money. The studio is developing a new take on the 1986 film Labyrinth, which starred 15-year-old Jennifer Connelly and the late David Bowie, with a script from Guardians of the Galaxy co-writer Nicole Perlman. Sony's TriStar division closed a deal with the Jim Henson Co., which holds the strings (sorry) to the rights of the puppet-filled movie. The new Labyrinth could be a sequel, remake, or even prequel to the original project (the studio isn't saying just yet), but it will never have David Bowie, in a sad echo of the tragedy that mars all life in 2016.