Ronda Rousey and Tina Fey Will Get Stuff Done in Do Nothing Bitches
A well-known comedy team.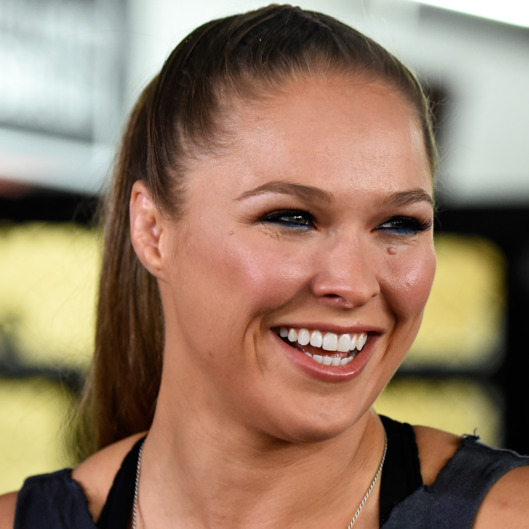 Comedian, writer, and actress Tina Fey and former UFC Women's Bantamweight Champion and future Road House remake star Ronda Rousey, two people who, as of next week, will have hosted SNL, are set to star in a comedy together. Variety reports that Fey and Rousey are teaming up for Do Nothing Bitches, a movie about "wealthy pampered wives" who get a "rude awakening" at a camp where Rousey is an instructor. Paula Pell, who wrote the Fey-starring Sisters, is writing the script, the title of which is reference to a speech from Rousey (which Beyoncé once sampled) about how she doesn't want to be a pampered, "Do Nothing Bitch." In this instance, multiple Emmy Award–winner Fey appears to be playing the titular Bitch.