Tracy Morgan and Jordan Peele Are Collaborating on a New TV Pilot
Morgan will star as a grilled cheese–flipping, politically incorrect ex-con.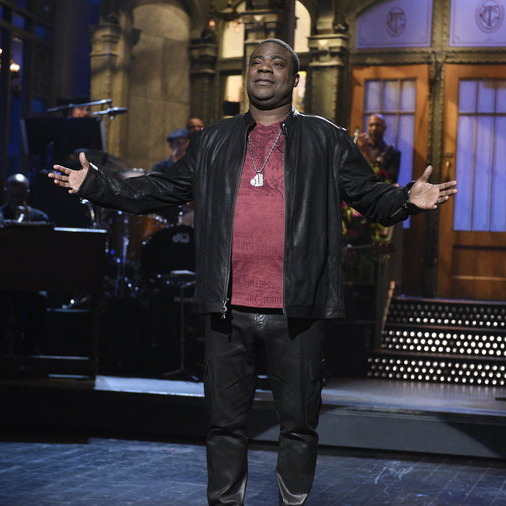 Saturday Night Live and 30 Rock alum Tracy Morgan continues his post-recovery roll, which has included a return to SNL as well as stand-up. Now, he's collaborating with Mr. Chelsea Peretti, a.k.a. Jordan Peele, on a new pilot for FX. The Peele-penned pilot (say that three times fast), co-written by Eastbound & Down's John Carcieri, follows a career criminal recently released from a 15-year stint in jail. As the Wrap puts it: "Now a man whose only expertise is making grilled cheese with an iron must navigate a modern world of political correctness, internet, and self-driving cars."
"What an unbeatable combination — Tracy Morgan and Jordan Peele — two exceptional comics joining forces with a great team of writers and producers to create and produce this pilot for FX Networks," said Nick Grad, co-president of original programming for FX. "We've been committed to Tracy from the start and are thrilled that Jordan, John, Eric and Joel are joining him in developing this new project." Peele is also working on a horror film with Girls star Allison Williams, so he's a busy boy. Maybe Morgan/Peele, which sounds like the screen name of a silent-age movie star, will be the next Key & Peele?