Vanessa Hudgens Dedicates Grease: Live to Her Father, Who Passed Away This Weekend
Greg Hudgens died after battling stage 4 cancer.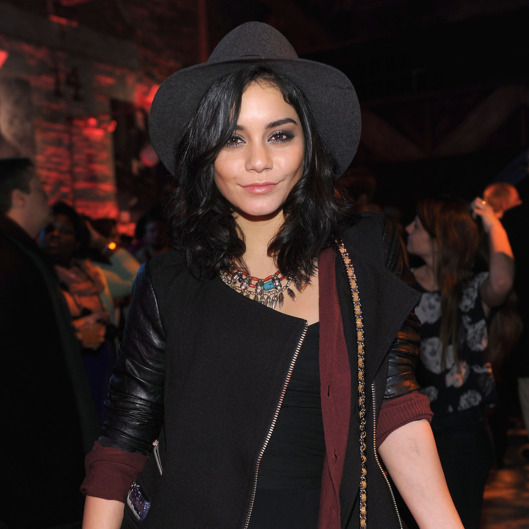 Vanessa Hudgens's father, Greg, died this weekend after battling stage 4 cancer. He was 65. "I am so sad to say that last night my daddy, Greg passed away from stage 4 cancer," she wrote on Twitter. "Thank you to everyone who kept him in your prayers." Vanessa has dedicated tonight's Grease: Live to her late father. The performance, which airs at 7 p.m. on FOX, will involve a live audience and cameos from the original Frenchy (Didi Conn) and Doody (Barry Peal).
I am so sad to say that last night my daddy, Greg passed away from stage 4 cancer. Thank you to everyone who kept him in your prayers.

— Vanessa Hudgens (@VanessaHudgens) January 31, 2016
Tonight, I do the show in his honor.

— Vanessa Hudgens (@VanessaHudgens) January 31, 2016