The Vinyl Soundtrack Features a Murderer's Row of Rock Artists
The Martin Scorsese/Mick Jagger–produced series will have some kick-ass tunes, and lots of cocaine.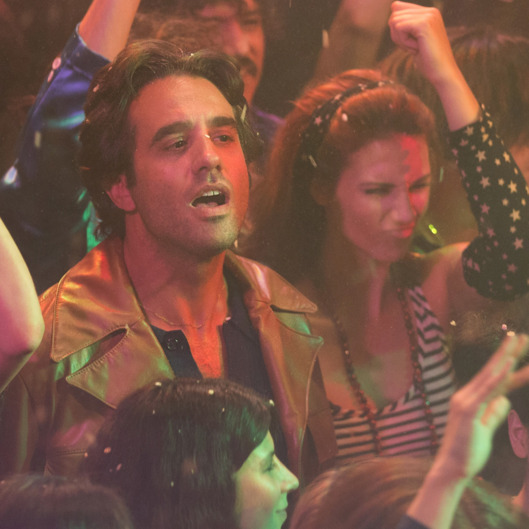 The Martin Scorsese/Mick Jagger/Terence Winter–produced Vinyl, which premieres on HBO on February 14 (Valentine's Day, for all you lover-types), is one of the year's mostly hotly anticipated new shows. Emmy-winner Bobby Cannavale (Boardwalk Empire) stars as the cocaine-huffing record exec Richie, who's struggling to relaunch his New York–based label at the advent of disco. Hot patootie, bless his soul, he really loves that rock 'n' roll. Since it's set in the sex and drugs and rock 'n' roll haze of the '70s, the soundtrack will be rife with great rock tracks. (The theme song is a re-recording of the New York Dolls's "Personality Crisis," now called "Sugar Daddy," performed by Dolls frontman David Johansen.) 
The soundtrack will roll out in an unusual fashion, but one that befits the show: After the first episode has aired, HBO will release a digital EP every Friday before a new episode airs on the Sunday. The first installment, dropping on February 12, will be called Vinyl: Music From the HBO Original Series — Volume 1, and includes Otis Redding, Sturgill Simpson, Mott the Hoople, and Mick Jagger's son's band Nasty Bits. Pitchfork reports that these EPs will include Julian Casablancas, Iggy Pop, Charli XCX, the Arcs, Chris Cornell, Trey Songz, Jessie J, Nate Ruess, Royal Blood, Jess Glynne and Charlie Wilson. A second full-length soundtrack, Vinyl: Music From the HBO Original Series — Volume 1: Finale, will drop on April 15.